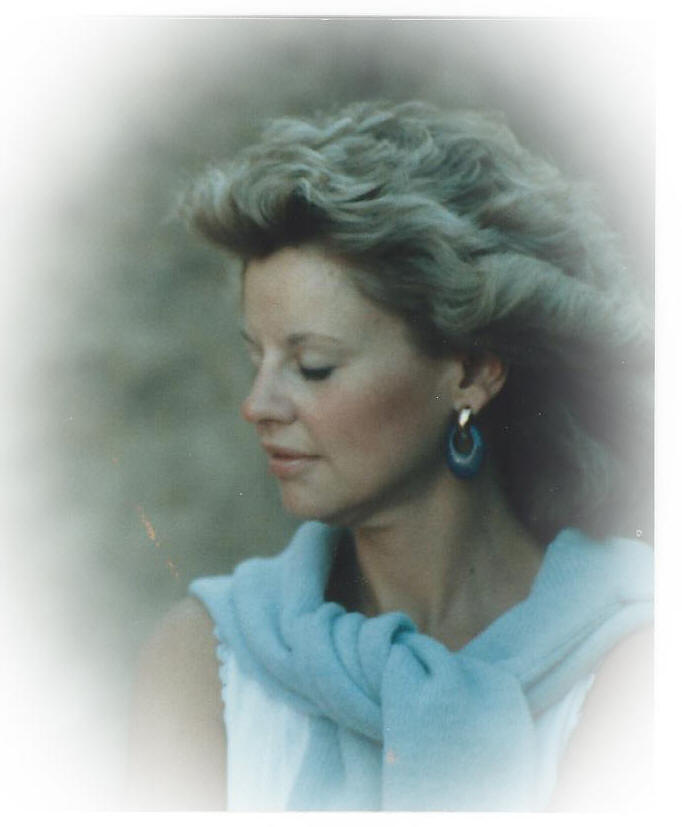 2015
When I was 10-years-old the age of the passenger train was in full swing.

My family took a train trip to Pennsylvania where my grandparents had immigrated from Russia. We had a layover in Chicago. The largest city I'd ever seen!

There, in the window of Neiman-Marcus was a wicker dog basket. Certainly the most beautiful thing I had ever seen. I threw such a temper tantrum over that dog basket that a janitor brought me an ice cream cone. And the thing was......my parents wouldn't buy it because we didn't have a dog.

When I was 12, I started a dog club in my neighborhood. There was a large flea-ridden doghouse in the alley that accommodated a neighbor's hunting pack. That was where we met. Everyone brought their dogs. I brought pictures I cut out of magazines. But I did all the research at the public library. I read every book on dogs in the Hebron public library.

I know it is a gift from God. I'm just not certain what he wants me to do with it - exactly.
When I was 14, I tamed a wild neighborhood mongrel who became pregnant and had 6 puppies - all of which were paper trained at 3 weeks of age. I lived on the floor next to them until they all went to their new homes. My mother was quite distraught and when the puppies were all gone the old bitch mysteriously dissapeared.
I saved scraps all week long in a shoebox under my bed and on Sunday afternoons I would walk up alleys and give treats to all the dogs in their pens from my shoebox. (Alleys seemed to be the place you put dogpens in rural Nebraska.) I knew every dog by name.
I was born with it. It is a "God Thing".
So it seems like I've been in dogs all of my life.
I bred and exhibited toy dogs (Yorkies) for many of my adult years. Then, because I had come to love the performance sports so much, I acquired my first Sheltie in 2002. I was forever hooked. I'm sure there will be a Sheltie beside me when I die.
My first Sheltie was Delilah. A little Sable darling from a local breeder. No great acclaim. But she was my first and will always have that special place in my heart. I couldn't imagine loving another sheltie more.
But I learned that every dog gives you different gifts and every dog teaches you new lessons. And there is room in your heart for all of them.
The Shelties have taken me down so many roads that I could never have imagined just a few years ago. The worlds of herding and agility, obedience and conformation and to the wonderful people that I met along the way. I can't imagine how I lived my life before it was filled with Shelties.
Then along came Justice. I wanted a really good herding dog. I had come to love the way my dogs responded to the activity. So a year later Justice and I made a long plane flight home from Indiana where he was born of herding stock. He was a natural. He is everything I wanted him to be. Loving, talented, (his beautiful Banchory mother is a herding champion) and most of all happy, happy, happy. He'll do anything you ask for a little praise! What a joy he is to work with.
So, in March of 2008 we added a beautiful little girl to our home. Tooralooraloora, daughter of 'Gairloch's King of Hearts' (one of my favorite Shelties of all time). "Tula" was my foundation bitch and is now fondly known as "Great Grand-ma Tula". Total couch potato now. Gentle, quiet, loving little "Toody".
After several well-bred litters our little pack now consists of 8 Shelties. The newest of which is my little Keeper. (Shillelagh's My Soul To Keep). Whelped into my heart on Valentine's day, 2015. He was held from the moment he was born and he is totally devoted to his little sister Tilly. They are forever unseperable. I have no doubt he will become my first home-bred Champion. Gentle, and kind and breath-takingly beautiful.
My Shelties are my family. They share the food from my plate, they sleep in my bed, they come to me when they need comfort and seem to know when I need their ministries as well. We spend Christmas and Easter together, share popcorn on Saturday night, go for walks and I hold every one of them as they die.
Justice is the most sensitive. He can't stand to see anyone cry. He will come from outside to lick away tears.
Every dog in my home has a job. Some herd sheep, some do obedience, some so agility, some do conformations and some produce beautiful puppies. And, of course, all are the very best huggers in the world.

In October of 2013 I was diagnosed with Lung cancer. That battle is 2 years gone and I am still here. The night of my surgery coming out of the anesthesia I said I just wanted to live long enough to breed one more little of Shelties. And I did. I am currently cancer-free and intend to maintain that status for many years to come. And the one thing I know for certain is that time is so precious. It is so important to be surrounded with the things you love. In my case, my Shelties.
1954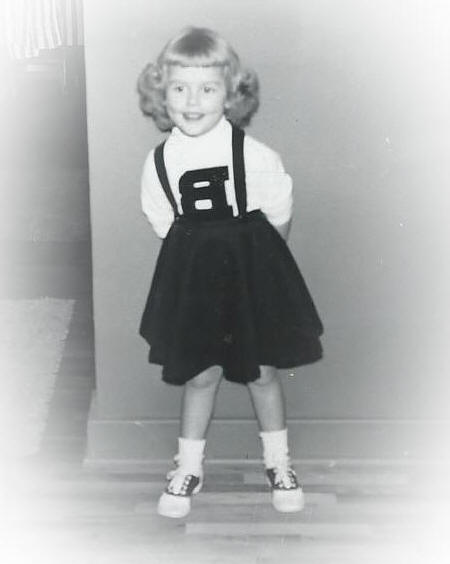 Home From the Hospital November 23, 2013