DOG is GOD spelled backward...
Beautiful Rosie.
Changing the lives of a family in Colorado Springs.
I remember when this family came to look at the puppies. When Mom asked if the little girl liked this female puppy the little girl said "No". "I LOVE her". And indeed, Rosie loved her back!
We are very pleased that Rosie gets to come and visit us on occasion. We get to see what a wonderful dog she is growing up to be under the loving guidance of her new owners.


Loving Little Boomer
Changing the lives of a family in Pueblo
When we did puppy temperament testing, Boomer was our highest scoring puppy.
And very pretty as well. Making the decision to let him go was difficult.
But as it turned out...............
............we believe that Zoey needed him more.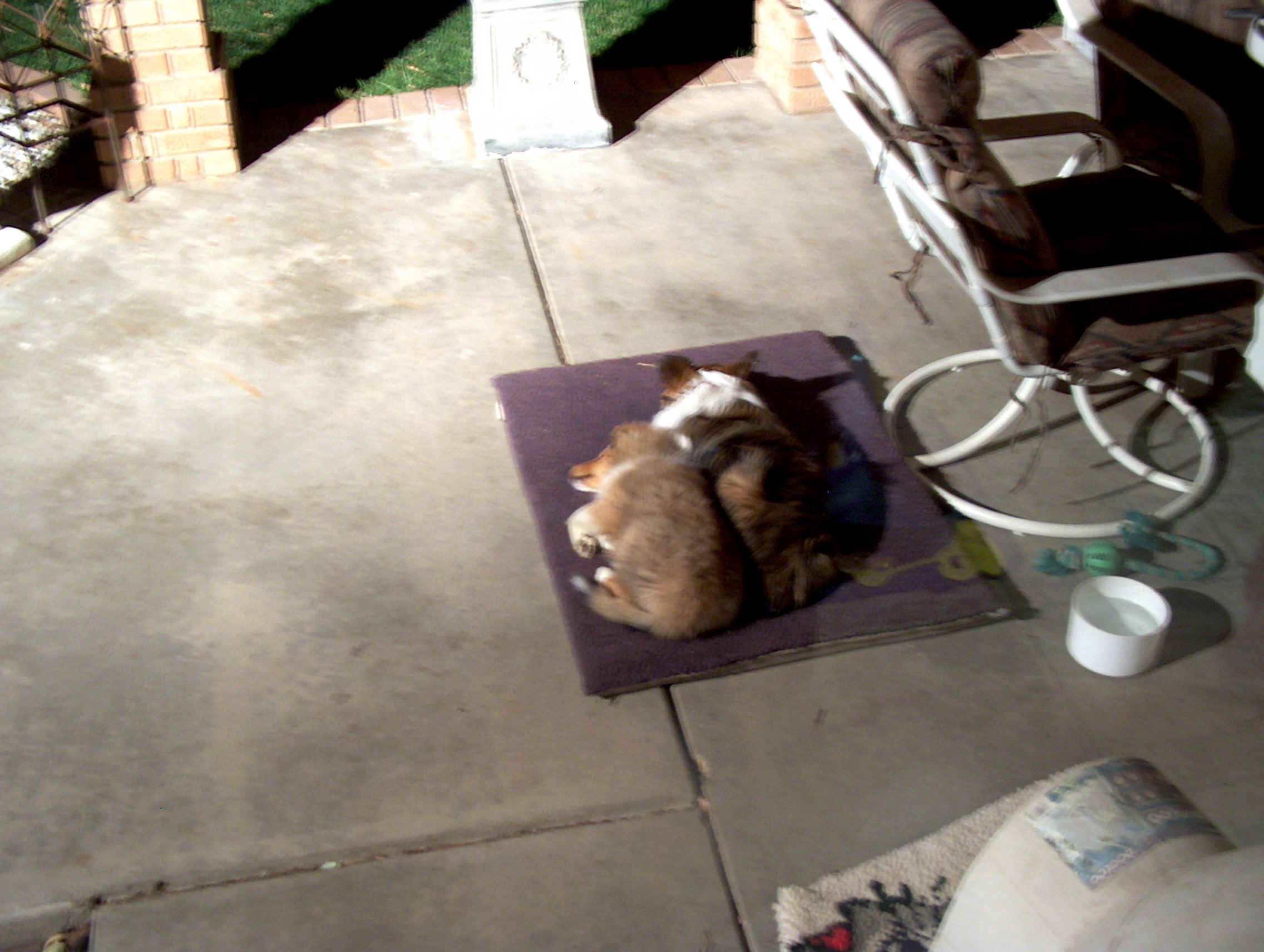 Kula's Raiz'n a Ruckus
Changing the lives of a family in Greeley.....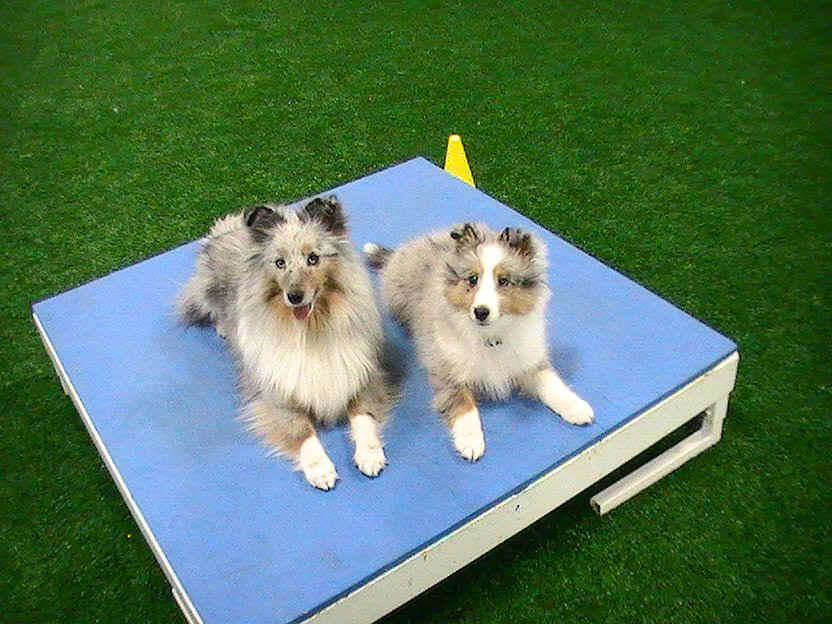 Ruckus (right) at 15 Weeks with sibling Risky - already mastering his agility skills
I have to catch my breath every time I see a picture of Ruckus. He is a carbon copy of his dad - my beloved Justice.

Shillelagh's Jezebel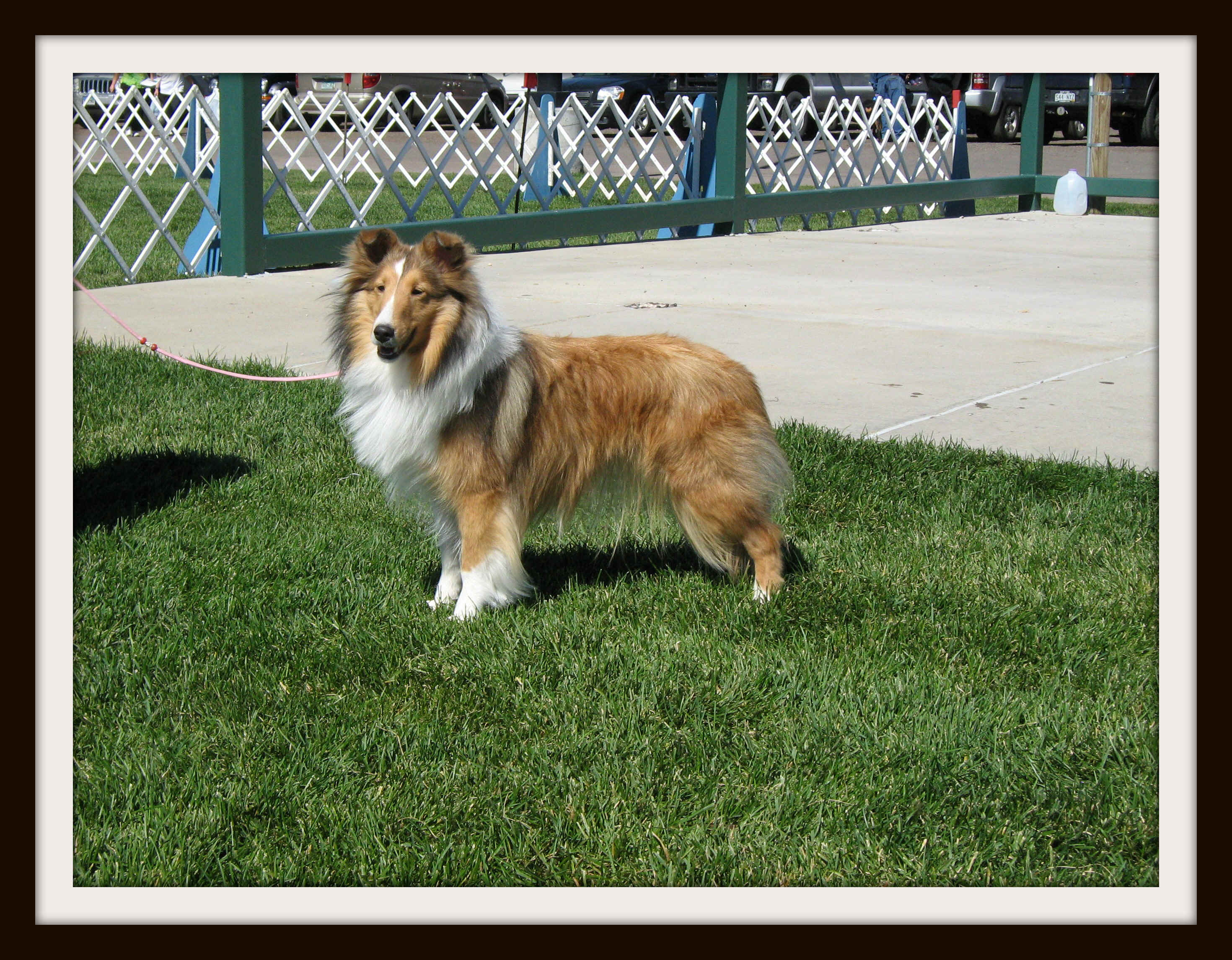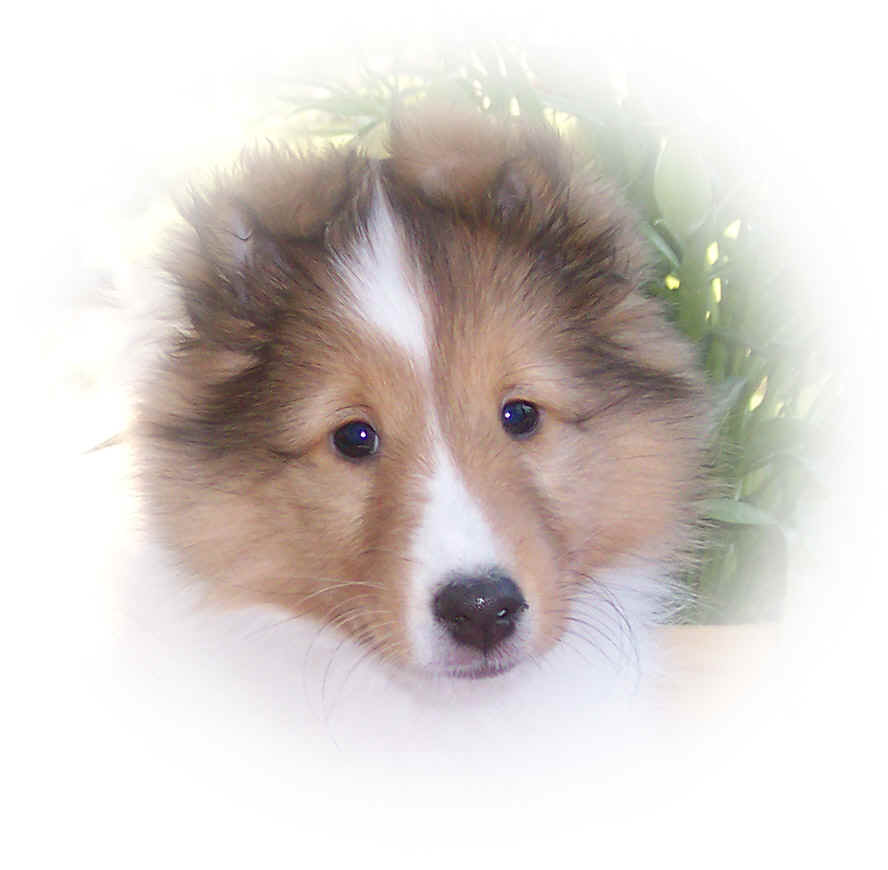 This one was painful. But sometimes you have to do what is best for the dog. And Jezebel needed a home of her own.
Jezebel and son Gable are now in their very own forever home in Colorado Springs with the run of several acres of ground. They are as happy as 2 Shelties can be. I get to see them
sometimes and Jezebel will always own a piece of my heart.